lightpoint
So one of the reasons that chapter 5 of Counting Days has been so long in coming (besides getting the Reywalker bug HARD), is that I had to figure out where in the actual Hell everything on Jakku is located. And some of it is still unclear. Seriously, even with Wookiepedia and Google in my arsenal, I could only really do some approximate locations for a lot of these. But I did the best I could, with the help of a pad of paper, a pencil, and a lot of erasing.
Here's the end result, after some editing in Autodesk. Note that is is very, very
NOT TO SCALE: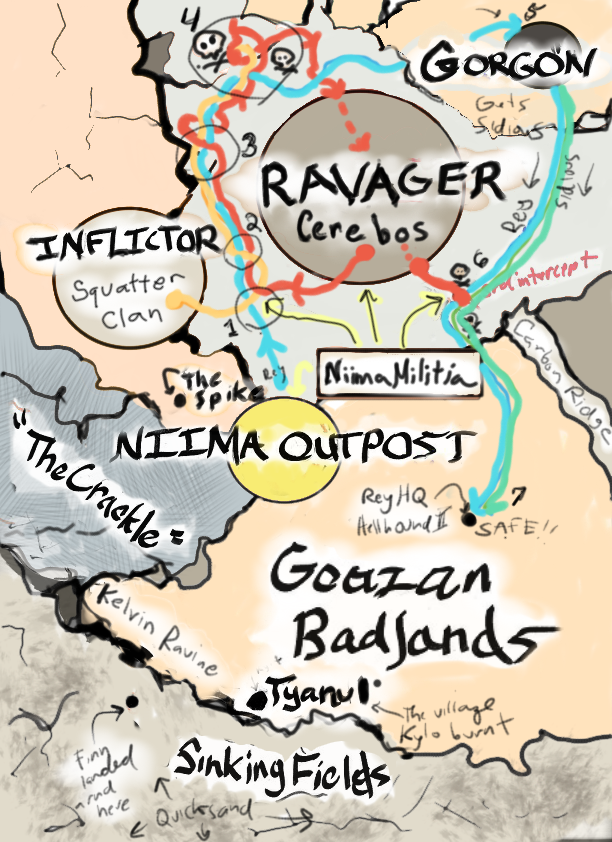 I was hoping to find a map online, so I wouldn't have to do this, but, no...
Luckily, I was able to put the Gorgon wherever I wanted. There are 7 major action contact points, and now hopefully I can use the visual aid to bang it out. YAY.